Details
Dagu Rover 5 Tracked chassis 4WD robot chassis with 4 encoders feature:
The Dagu Rover 5 Tracked Chassis settable ground clearance is a unique and powerful 4WD robot chassis. Unlike conventional tracked chassis a unique feature is the ability to adjust its height and, therefore, the clearance under its body by changing the angles at which the gearbox assemblies are mounted on the body. Interlocking teeth on the body and the gearboxes hold them in place and allow you to make adjustments in 5° increments by unscrewing a metal bracket inside the chassis, removing a gearbox, and reinserting it at a different angle. The elastic rubber tracks maintain sufficient tension with several different gearbox angles, allowing the chassis height to vary by nearly 1.5" (3.8 cm).
The standard 4wd robot chassis comes with two motors and gearboxes. Each gearbox has an optical quadrature encoder with a resolution of 1000 state changes per 3 revolutions of the output shaft (333.33 pulses per revolution). This chassis is ideal for mecanum wheels. The chassis is compatible with Pololu's expansion plates for the RP5 robot chassis. These plates are ideal for mounting hardware on the chassis. The gearbox angle can be changed in 5 degree increments and adapters are available allowing standard RC car wheels to be fitted.
Currently manufacturer has a PCB designed to allow Arduino development boards (not included) Diecimila, Duemilanove, Nano and Mega to mount easily on the chassis. This PCB includes power supply, motor drivers with current sensing, IR sensors on each corner, 2 small breadboards, a pan/tilt kit with the IR compound eye and a large prototype area under the breadboards where custom circuitry can be fitted.
Dagu Rover 5 Tracked chassis 4WD robot chassis with 4 encoders specifications:
durable plastic body
6-AA battery holder included
4x brushed DC motors.
4x Gear speed encoders.
maximum speed of 10 in/s (25 cm/s) at 7.2 V
ability to scale inclines limited only by friction
height and clearance can be varied by adjusting gearbox angles
dimensions: 9.5 x 9" x 3" (24.5 x 22.5 x 7.5 cm) in default configuration
weight: 1.6 lb (0.72 kg)
Rover 5 tank body mechanical parameters:
Size: 245mm * 225mm * 74mm (L * W * H)
Height range: 74mm-100mm adjustable between
Ground clearance: 21mm-50mm
Motor Rated Voltage: 7.2V
Operating Current :160-180 mA (300mA-2.5A)
Motor stall current: 2.5A
Maximum speed: 30 cm/s (12V voltage can reach 42cm/s)
The maximum torque of the motor output: 10Kg * cm
Output shaft stall torque: 10Kg/cm
Gearbox ratio: 86.8:1
Encoder types: orthogonal
Encoder resolution: 1000 every three changes in the state of rotation
Speed​​: 1Km/hr
Deceleration ratio: 86.8: 1
Traveling speed: 1Km/hr
Climbing ability:> 30 °
Payload:> 7.5Kg

Note: The above data is only as a reference,may vary due to differences in battery performance and venue, the actual measured value and the reference value.
Rover 5 tank chassis packing include:
1x Tank chassis(Durable plastic body)
1x AA battery holder included
4x Brushed DC motors
4x Quadrature Encoder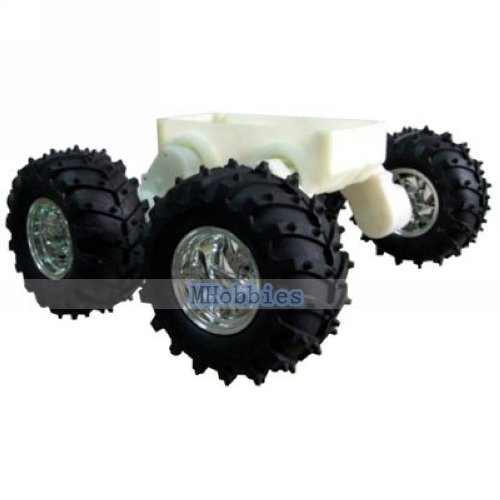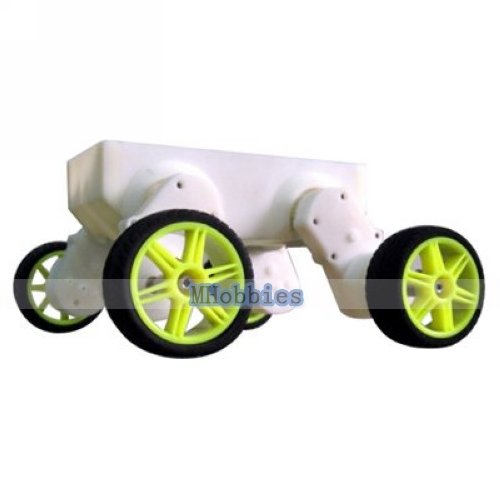 Rover 5 tank chassis Can change the car wheels chassis, wheels to be purchased separately.Are not included.


You may also be interested in the following product(s)